QIPANG 1-20mm China made automatic coil wire straightener and cutter for spring machine
Straightening wheels are made from bearings,made of Alloy roller set, Carbamide wheel, According to product specifications and customer requirements to Configuration. You can do V groove, U groove, H groove.
Use QIPANG straightener now, enhance performance, lower your cost at once!
Hollow pipe straightening and cutting machine:
1. Specification: 2300mm × 600mm × 1280mm (length × width × height)
2. Plane height: about 850mm
3. Weight: 500kg (about)
4. Power supply: three-phase five-wire 380V with neutral and ground
5. Power: 3KW
6. Use air pressure: 0.5-0.8mpa
7. Opening adapting pipe: ∮4—∮20 aluminum pipe. Copper pipe
8. Stainless steel tube 4-10mm
9. Feeding speed: 0-50M / min
10. Cutting method: single-blade in-line rotary chipless cutting
11. Cutting time: 2—2.5 seconds / time
Straightener, a tool used to straighten steel wires, pipes, etc. to ensure the straightness of the wire to achieve stable wire characteristics. It has a variety of functions. It mainly plays a key physical role in the wire drawing process. It is mainly composed of tiny guide wheels, adjustment screws, brackets, gaskets, etc.
In the production process, due to the residual tensile stress and appropriate compressive stress caused by the drawing of the steel wire and pipe, the steel wire is unstable, the fluctuation is large, and a large number of wire breaks occur. In order to better filter these problems, the research has found that a straightener with a volume effect can greatly improve the stability of the steel wire and make the steel wire stable during the terminal cutting process.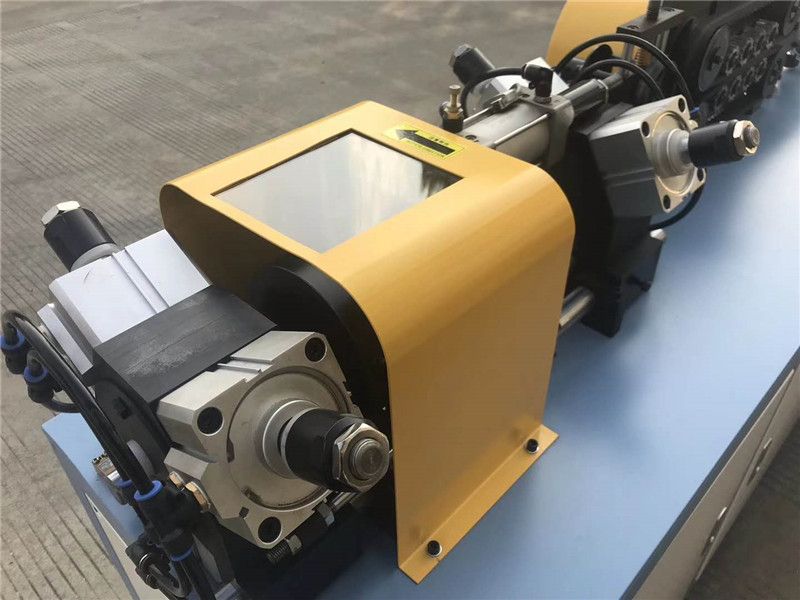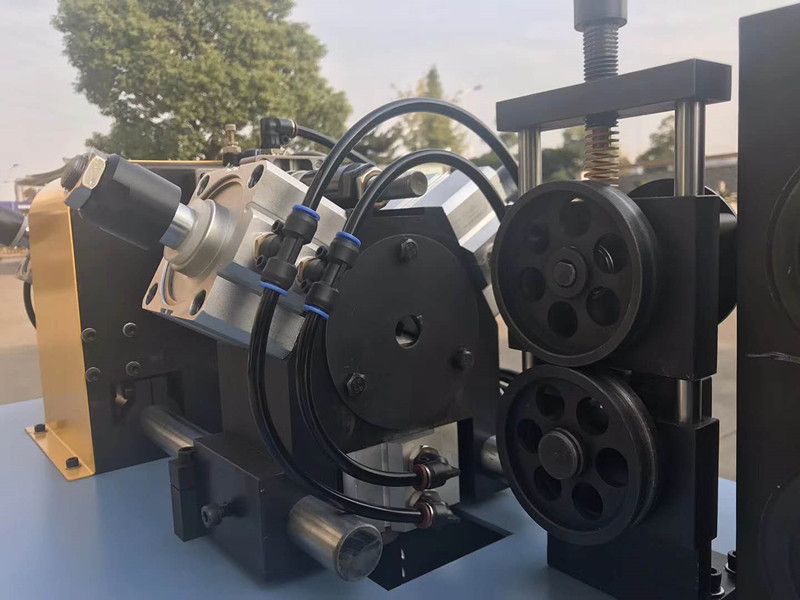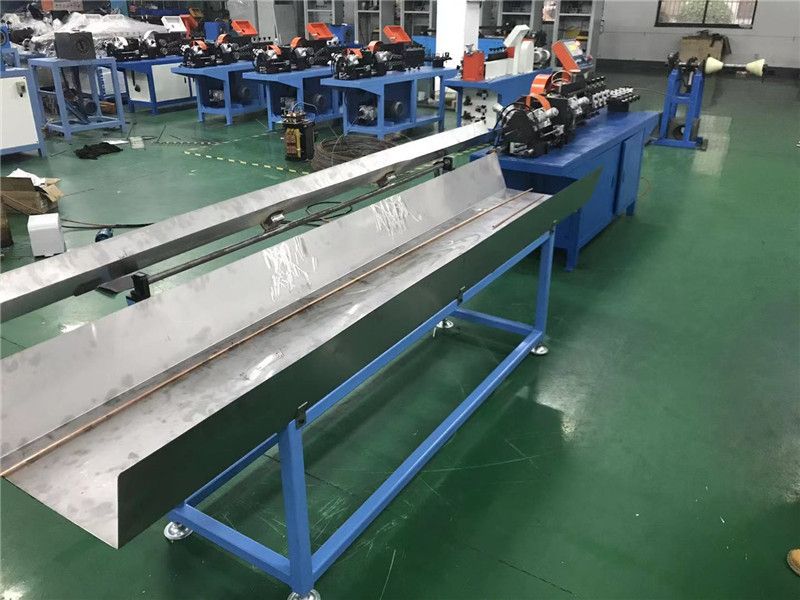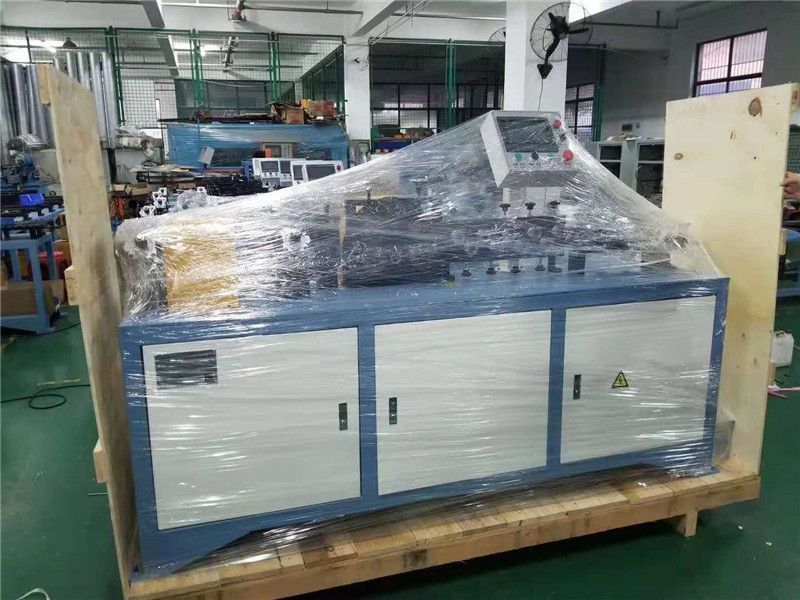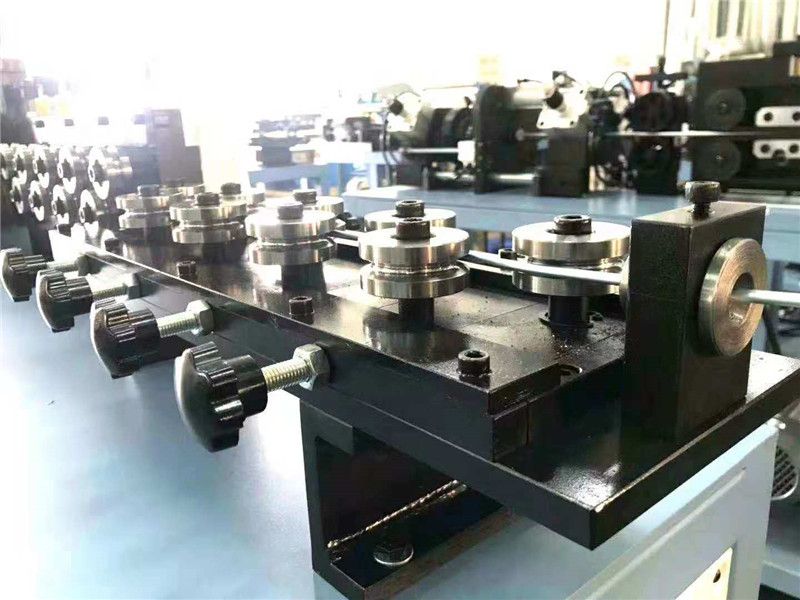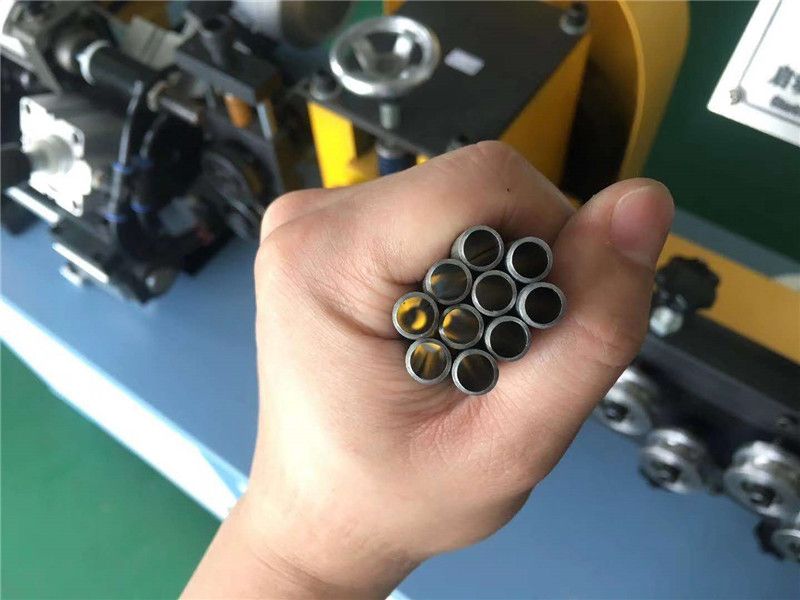 ---
Wire Straightener series: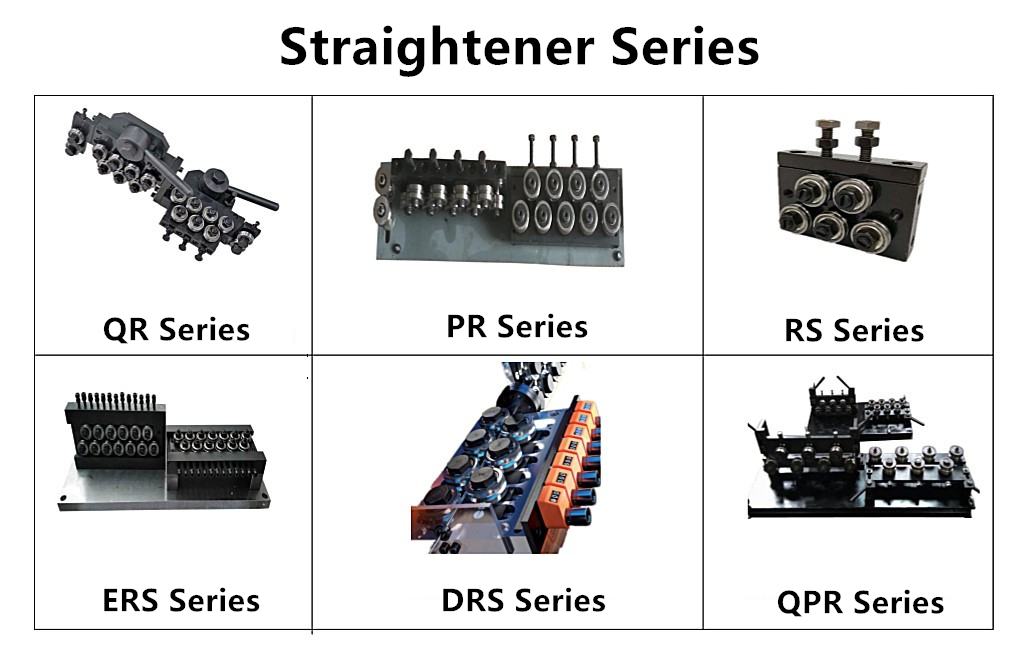 Straightener type introduction:
QR series:
1. With quick opening and closing handle, the whole opening and closing, easy to enter and exit the line
2. With guide to prevent the wire from drifting
3. Light weight
PR series:
1. With bottom plate, easy to fix
2. More stable during straightening
3. High positioning accuracy
RS series:
1. Can be used for wire positioning, increase certain resistance
2. Affordable price, easy installation
3. Easy to carry
ERS series:
The center can be adjusted freely, each straightening wheel can be adjusted according to the actual situation
DRS series:
1. Each time the amount of depression is displayed, it is convenient for subsequent operations
2. High accuracy
QPR series:
1. Easy to fix with large bottom plate
2. Easy to adjust wire entry and exit with handle
3. Larger wheel spacing, better straightening effect.
---
FAQ:
Q:How about your after-sale service?
A:We have a professional technology supporting team for your timely services. You can get the help you need in time by telephone, webcam, online chat (Google talk, Facebook, Skype). Please contact us once the machine has any problem. Best service will be offered.

Q: What are your payment terms?
A:100%TT or prepaid 50% , balance 50% before shipping.

Q: How can I get my order? How can I know you sent the goods?
A:We will send the goods by UPS, DHL, FedEx or sea shipment. After we sent the goods, we will give you the tracking number or other relative files for checking.
Q:What is your terms of packing?
A: Generally, we pack our goods in neutral white boxes or wooden cartons.

Q: Will you send the installed machine or machine parts?
A:We will install the machine and test the machine before delivery. And the machine can be used directly after receiving the machine.

Q: Will you provide operation guidance for us?
A:We will send the instruction book with the machine and send you a video about how to operate the machine.

Read more: