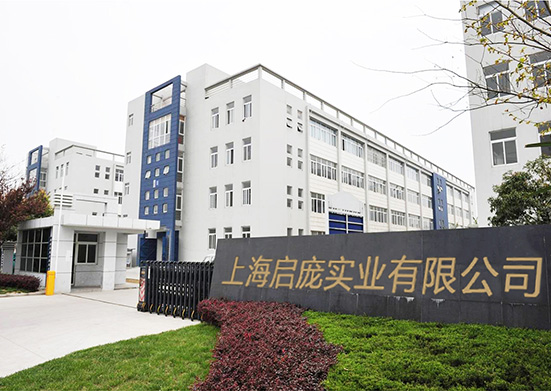 Company Profile
Shanghai Qipang Industrial Co., Ltd.
Shanghai Qipang Industrial Co., Ltd. was established in 2008. With 12 years of operation history, it is a professional manufacturer of wire straightening equipment. It has high-quality R&D management and production personnel, and has many years of rich production experience and strong production strength. The company's headquarters is located in Shanghai, China, which is China's largest industrial, economic and financial center.
Shanghai Qipang Industrial Co., Ltd. main products are various types of straightening rollers, separate straightener machine, a set of hand traction straightener, roller traction straightener machine, belt traction hollow pipe straightener machine, wire straightening and cutting machine, separate traction feeding machine and so on. The company has become a well-known professional equipment manufacturer in the industry involved.
Since its establishment, Shanghai Qipang Industrial Co., Ltd. has obtained the authority certifications such as SGS and CE. The factory adheres to the principle of quality first and has been developing world-class products. Under the effective operation of the quality assurance system, the quality of the products and processed products has been continuously improved. Our products have earned a good reputation in the industry and have earned valuable trust between new and existing customers. Our products are sold well both at home and abroad including Europe, America, Southeast, Middle East and other countries and regions. We pay more attention to the principle of honest operation, mutual benefit and customer first. Our company has been working hard to make it more creative and reliable. We sincerely hope to work together with new and old friends to create a brilliant future!
Service:
Pre-sales Service Terms:
Free design drawings for customers before the sale, to develop reasonable processing procedures for customers, technically help customers to achieve profit expectations. Appoint professional and technical personnel to provide customers with the basic knowledge of winding machines, practical operation, maintenance, troubleshooting training, and regular technical personnel to provide video guidance to field devices.
After-sales Service Terms
1. One Year guarantee for accessories except the consumable parts, life long maintenance
2. Favorable price for spare parts and accessories in future
3. Cost free for training and lunch in our company, but travel expenses should be on clients account.
4. If there is any problem with the machine, we will try to solve the problem by email or Tel Promptly, at the same time ,we will record your description about the problem and prepare the service on site
5. Our company will supply free service if the machine broken within the guarantee period, but the travel cost and the accomdation should be paid by customer
Company History:
In 2008, the company was established and is headquartered in China's largest industrial, economic and financial center - Anting Town, Jiading District, Shanghai, China-Germany joint venture Volkswagen City Industrial Park.
In 2011, Qipang's self-developed winding machine won the nationally recognized patent certificate, and the R & D team expanded from 3 to 8 people. Most of them came from well-known universities in Shanghai, like Tongji University, Fudan University...
In 2014, Shanghai QiPang won the Alibaba certification "Integrity Network Merchant" and "China Quality Supplier" award.
In 2016, Shanghai Qipang obtained the foreign authority SGS, CE certification; the company moved to the new address, next to the subway line, convenient transportation, direct access to major transportation hubs in Shanghai; at the same time, the establishment of a brother company - Kunshan Qipang Mechanical and Electrical Equipment Co., Ltd.
In 2017, our company introduced two new CNC machining centers and three lathes, which greatly improved production efficiency and quality, and enabled the products to enter the international market with higher quality, stronger performance and faster service.
In 2018, Shanghai Qipang has sales teams with more than 20 people, which can speak English, Japanese, Spanish, French and other international languages to ensure timely and effective communication with customers. At the same time, in Turkey, Canada and other countries have their own Agent, I hope that more people can join us.
In more than 10 years of activities, QIPANG has been able to continue to grow and develop, gaining a world-leading position in the production of equipment for the metal wire, cable and pipe industries.
QIPANG has long-term cooperation with important customers, and believes that important customers are reliable partners for those who need high-quality straighteners, wire guides, cutting devices and laminating machines.
Since 2008, Cometo's working methods have been provided by the wishes of the founders David wang Tocchetti, from 360 ° control of the supply chain from equipment design to parts production. Continued investment in product development keeps QIPANG at the forefront and provides competitive products in terms of quality and price.
Since 2011, in addition to the equipment used to process wires, cables and pipes, which has been a feature of the Cometo product range, Cometo has put its capabilities and expertise into practice in the manufacture of thread cutting machines equipped with unwinders. A major achievement and international honor in the company's history, the production of machines serving the thread industry is destined to be more and more, providing customers around the world with customized solutions designed according to specific needs to provide products designed for each production Designed for reality.
The high quality of Cometo products, efficient after-sales service, and an extensive network of agents and distributors ensure that the customer's attention is always received from the moment of purchase to the product life cycle.
The company's consistent principles are quality, timely delivery, reasonable prices and after-sales service.