Qipang Hand copper wire straightener with a hand crankJZQ14/42
Parameters:
wire straightener with double unit for 4-10mm various wires
Calibration straight bar specifications: Φ4mm-Φ10mm
Straightening roller diameter: Φ42/53 mm
Number of straightening rollers: double unit, each one with 5 rollers (or 7/9/11 rollers)

Straightening bar material: low, medium and high carbon steel wire, copper wire, tungsten molybdenum wire, welding wire, iron wire, etc.
Straightening wheel grooves are: V-groove, R-groove, H-groove.
Form of straightener: single group: horizontal straightener; combination: vertical + horizontal straightening form

Straightening wheels are made from bearings,made of Alloy roller set, Carbamide wheel, According to product specifications and customer requirements to Configuration. You can do V groove, U groove, H groove.
Use QIPANG straightener now, enhance performance, lower your cost at once!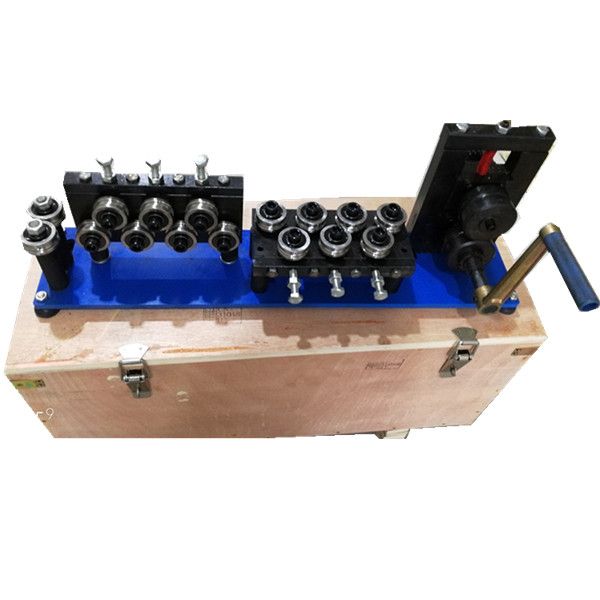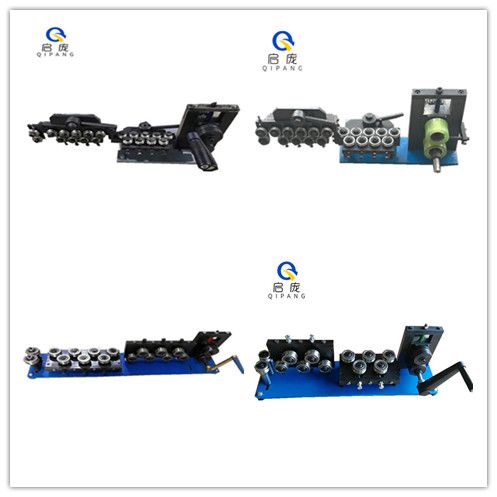 Wire Straightener series: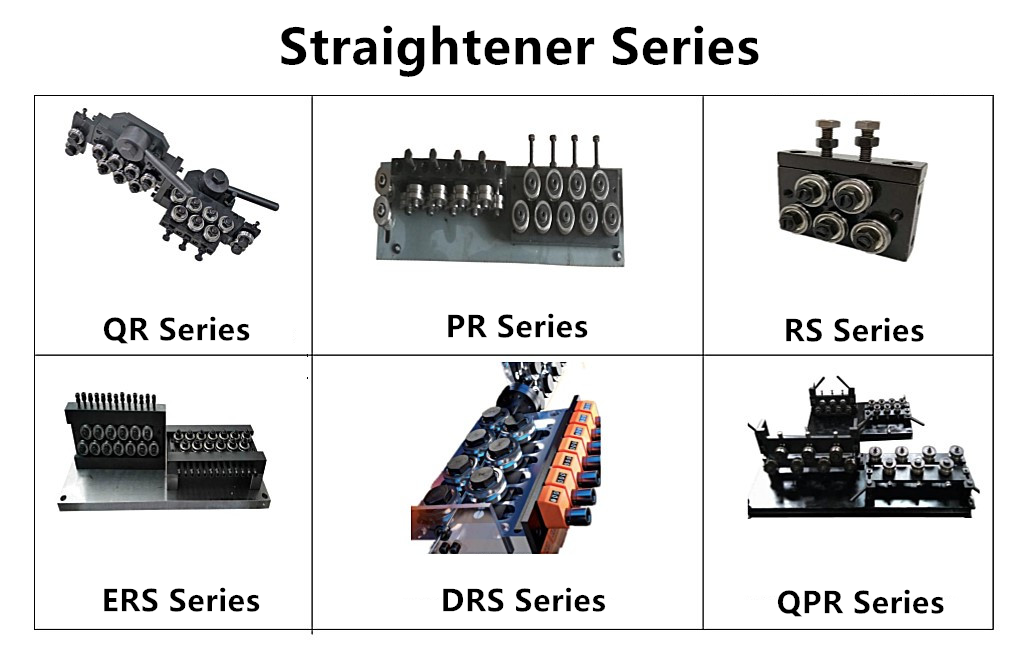 Straightener type introduction:
QR series:
1. With quick opening and closing handle, the whole opening and closing, easy to enter and exit the line
2. With guide to prevent the wire from drifting
3. Light weight
PR series:
1. With bottom plate, easy to fix
2. More stable during straightening
3. High positioning accuracy
RS series:
1. Can be used for wire positioning, increase certain resistance
2. Affordable price, easy installation
3. Easy to carry
ERS series:
The center can be adjusted freely, each straightening wheel can be adjusted according to the actual situation
DRS series:
1. Each time the amount of depression is displayed, it is convenient for subsequent operations
2. High accuracy
QPR series:
1. Easy to fix with large bottom plate
2. Easy to adjust wire entry and exit with handle
3. Larger wheel spacing, better straightening effect.
Straightening process of straightener:
The position of the rollers is at an angle to the direction of the product being straightened. Two or three large ones are active pressure rollers, which are rotated by the motor in the same direction. The other small rollers on the other side are driven pressure rollers. It is rotated by the friction of a rotating round rod or pipe. In order to achieve the compression required by the rollers for these products, these small rollers can be adjusted forward or backward simultaneously or separately. Generally, the larger the number of rollers, the higher the accuracy of the straightened product. After being bitten by the roller, the product continuously performs linear or rotary motion, so that the product can withstand compression, bending, flattening and other deformations in various aspects, and finally achieve the purpose of straightening.
Business Scope:
Our company mainly products wire straightener ,manual wire straightening machine, motor traction straightener, hollow tube straightening and cutting machine, solid wire straightening and cutting machine, etc.
After-sales service:
After the sale, the machine is guaranteed for one year under the premise of reasonable use of the customer. Maintain work at home and maintain response time of no more than 24 hours. Free maintenance during the warranty period, and the equipment maintenance service beyond the warranty period is subject to clear charges.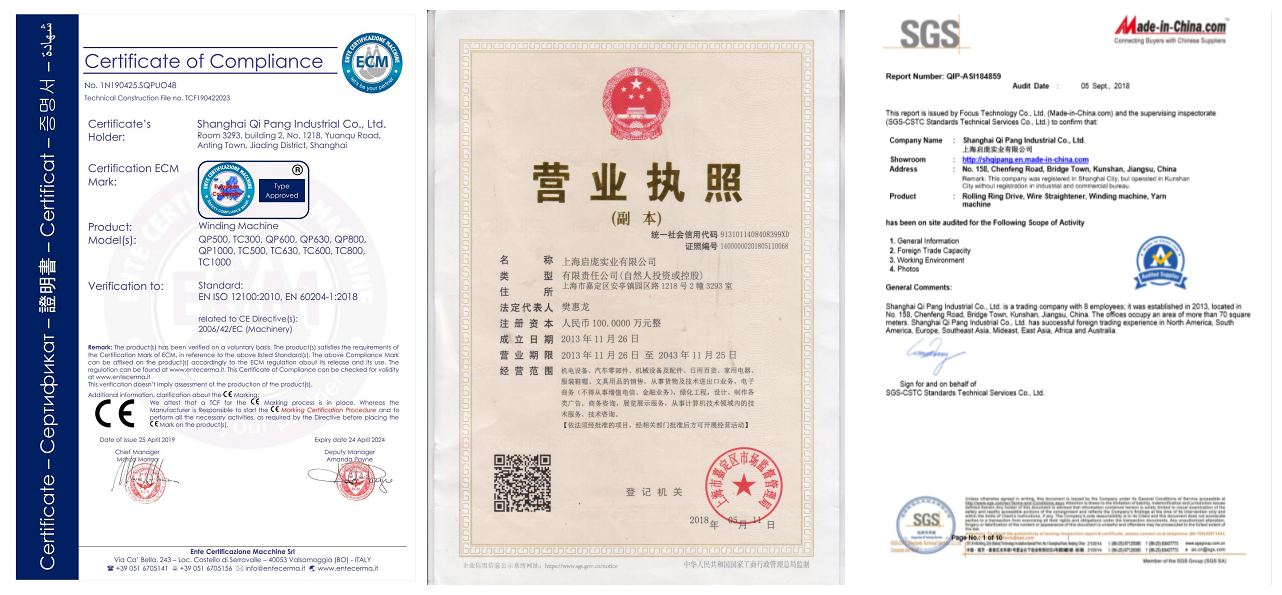 ---
FAQ:
Q:How about your after-sale service?
A:We have a professional technology supporting team for your timely services. You can get the help you need in time by telephone, webcam, online chat (Google talk, Facebook, Skype). Please contact us once the machine has any problem. Best service will be offered.

Q: What are your payment terms?
A:100%TT or prepaid 50% , balance 50% before shipping.

Q: How can I get my order? How can I know you sent the goods?
A:We will send the goods by UPS, DHL, FedEx or sea shipment. After we sent the goods, we will give you the tracking number or other relative files for checking.
Q: Will you send the installed machine or machine parts?
A:We will install the machine and test the machine before delivery. And the machine can be used directly after receiving the machine.

Q: Will you provide operation guidance for us?
A:We will send the instruction book with the machine and send you a video about how to operate the machine.

Q: How long is the warranty period?
A:12 months warranty, we will send you free spare parts by air within one week if there are any quality problems.
Q:What is your terms of delivery?
A: EXW, FOB, CFR, CIF, DDU.

Read more:
https://www.wire-straightener.com/wire-straighteners/