QIPANG Aluminum/steel/copper pipe and wire straightening roller sourcing manufacture factory
Straightener Overview:
Straightening machine is a device for straightening metal bars, pipes, wires, etc. The straightening machine changes the straightness by extruding a bar or the like with a straightening roller. There are generally two rows of straightening rollers, varying in number. There are also two-roll straighteners, which rely on the change in the angle of the two rolls (concave in the middle, hyperbola roll) to straighten materials of different diameters. The main types are pressure straighteners, balance roll straighteners, shoe roll straighteners and so on.

Wire straightener principle:
The structure of the wire straightener generally adopts horizontal and vertical two groups to straighten the wire. Each of the horizontal and vertical structures includes two rows of straightening rollers. One of the rows of straightening rollers is a fixed structure, which is called a fixed roller. Its straightness and center distance are extremely accurate. The outer diameter of the straightening rollers and the groove size and finish of the containing wire are also very high. Ensure that the surface of the wire is not scratched; another set of straightening rollers is required to be consistent with the fixed rollers, the difference is that they can move up and down perpendicular to the center distance direction, which is called movable rollers.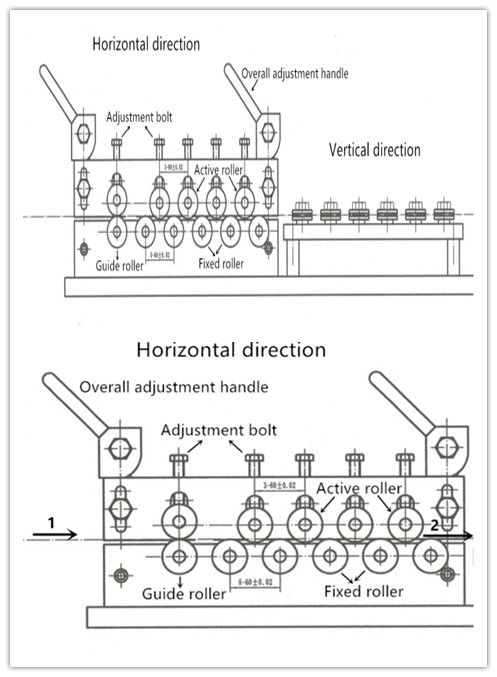 How to use the straightener: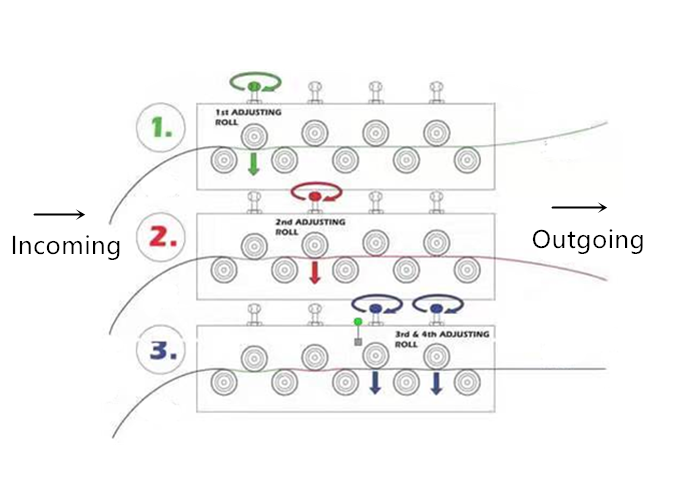 Product detail: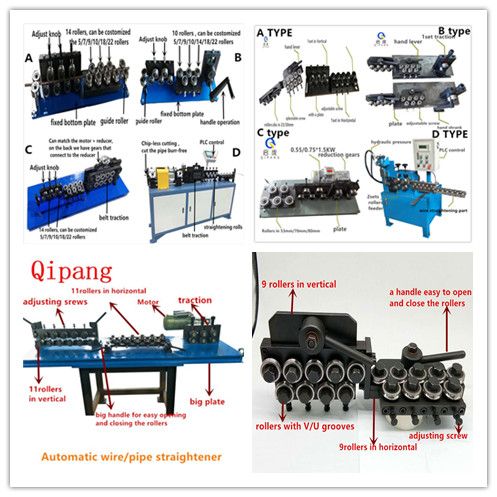 Product Usage: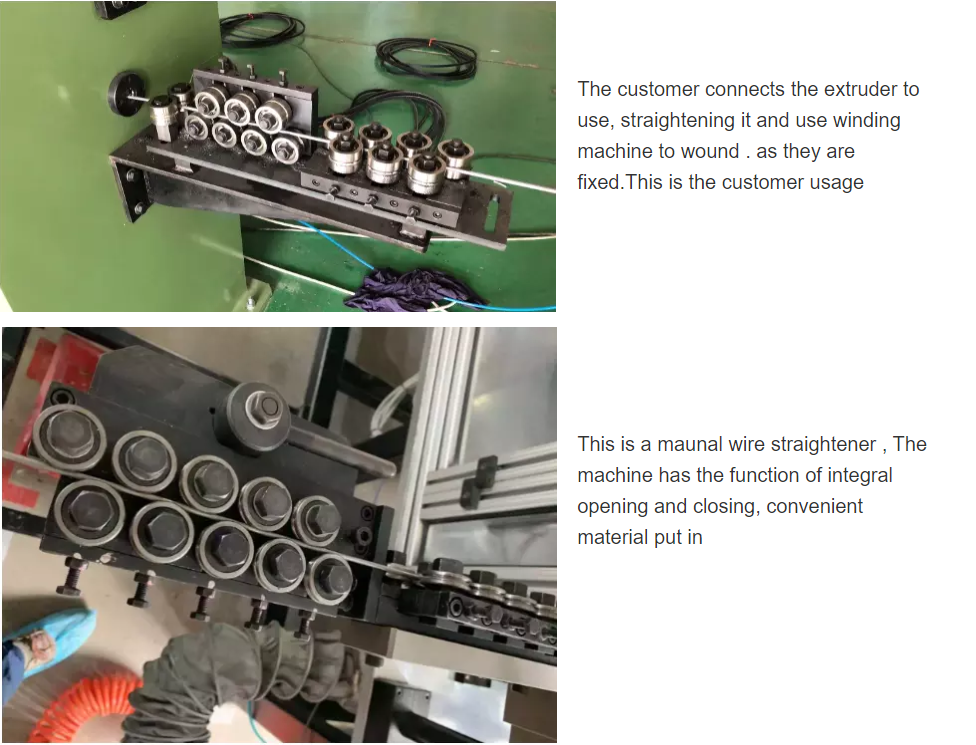 Other series: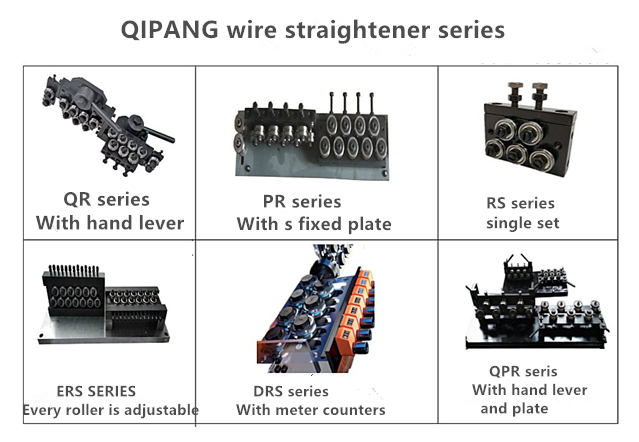 Company Profie: