GS-DC spark tester is suitable for various kinds of wire surface damage and spark
detection equipment, it adopts the international recommended direct high voltage form, it involves the advanced, the structure is novel, has the output voltage stability, the detection sensitivity is high, the spot ADAPTS well, the use is convenient, the installation is flexible, the safety is reliable and so on.
It can be used not only for on-line testing with equipment such as stranding machine and extruder, but also for intermediate testing and ex-factory inspection of products.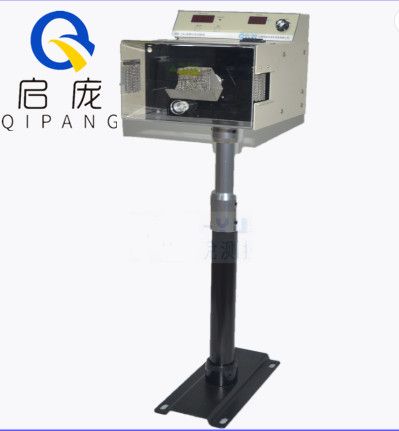 Parameter :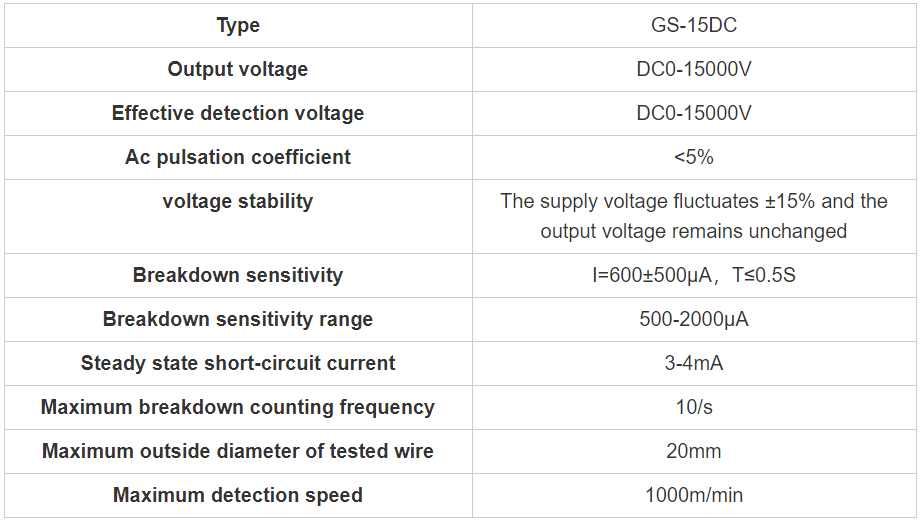 Working conditions:
Supply voltage: AC220V±15%
Voltage frequency: 50±2HZ
Input power: 50VA
Ambient temperature: -10-40°C
Relative temperature: <85%
Working style: continuous
Breakdown instructions:
Automatic mode: breakdown times count and sound and light alarm
Manual mode: breakdown count, sound and light alarm and output control signal
Safety chain:
When the protective cover of the electrode box is opened, the high voltage is automatically cut off, and the electrode is grounded by an electric needle to ensure the personal safety of the operator.