QIPANGGS-15A/25A power frequency spark tester for wire and cable insulation wrapper tester
Power frequency spark tester, also known as spark test machine, it is a special testing

equipment for electrical wires and cables insulation defects.
Its working principle is that the tested wire and cable pass through the high voltage electrode of the bead chain, and the test voltage is generated by the power frequency high voltage device.
When there is a defect in the insulation layer of the wire and cable, the breakdown occurs, that is, the high voltage spark of the output storage line of the high-voltage transformer, and a short circuit occurs. The short circuit current from the output end of the high-voltage transformer passes through the electrode - insulation defect - cable core - earth - hello transformer ground end to form a circuit.
Therefore, both the spark testing machine and the wire core must be well grounded. Otherwise, short-circuit current will not be able to form a circuit and may lead to dangerous high voltage in the shell or cable of the spark testing machine.
The GS-15Aand GS-25A industrial frequency spark testing machine produced by our company adopts the characteristics of inductance voltage regulation, low interference, high detection sensitivity, good site adaptability, easy to use, safety and reliability, novel and beautiful structure and so on.
After the development and adjustment of our company's technical personnel for many times, the new device USES LED digital tube display screen to replace the traditional pointer type voltmeter on the equipment panel. The structure is reasonable, the operation is simple and convenient, and the atmosphere is beautiful.
The control circuit is controlled by integrated electronic module, the circuit is simplified and reasonable, the detection is sensitive and the performance is stable.
In addition, our company provides customized product services: test voltage 30KV, 50KV;
Input voltage 380V 415V; Non-standard height, large line through the line hole can be customized according to the requirements.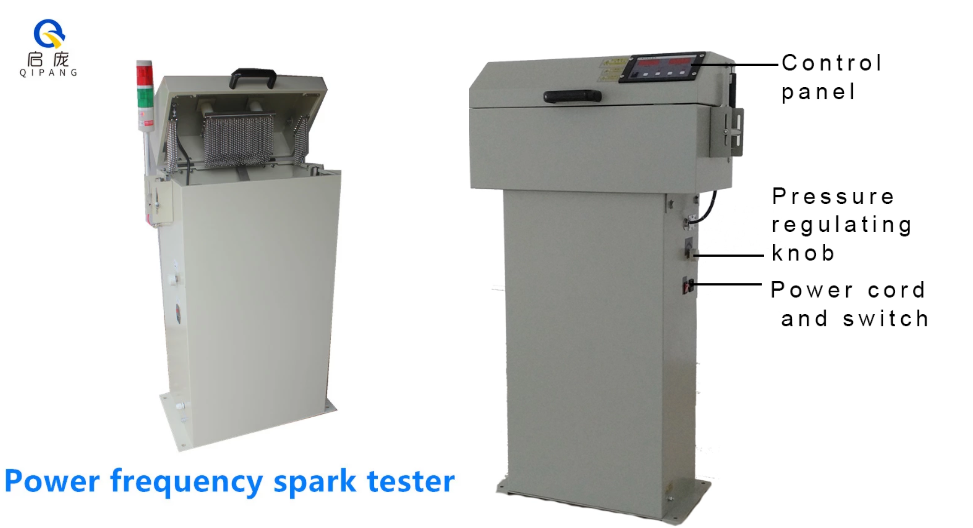 Parameter :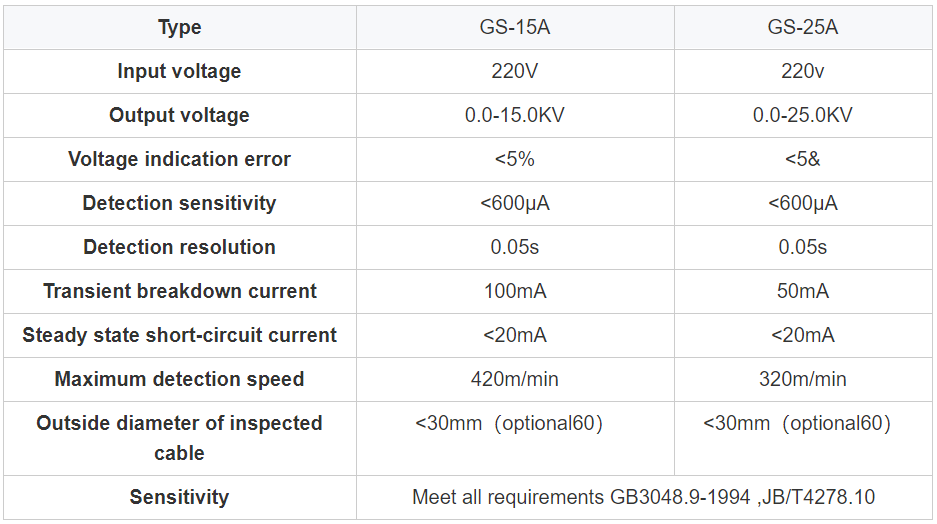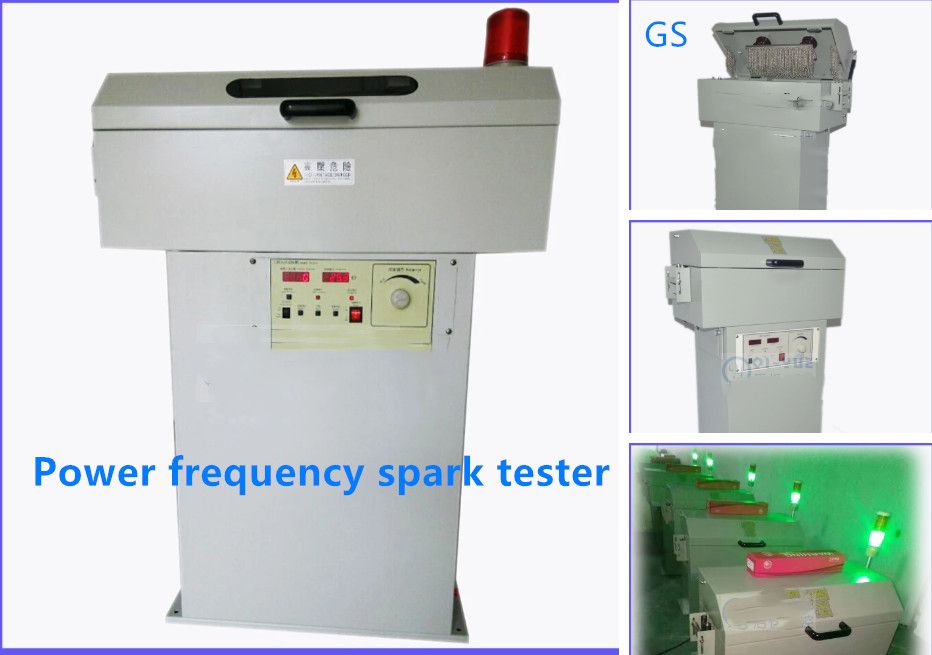 Working conditions:
Supply voltage :AC220V±10%
Power frequency :50+2HZ
Ambient temperature: 0-40c
Relative temperature: <85% (no condensate)
Working style: continuous
Breakdown instructions:
Indication: breakdown times technology and sound and light alarm
Technical range: 0-9999
Safety interlock:
When the protective cover of the electrode box is opened, the high voltage is automatically cut off, and the high voltage electrode is grounded by an electric needle, so as to ensure the life safety of operators:
The test electrode:
5MM bead chain electrode with effective length of 300mm(15A)/280mm(25A)
Test standard:
GB3048.9 < wire and cable insulation wire core power frequency spark test
JB/T4278.10< rubber plastic wire and cable test instrument