QIPANG full automatic precision straightening cutting machine, pipe straightener cutting,wire straightening cutter
Description:
Full automatic precision straightening and cutting machine.The cutting machine has a wide range of line diameter and good versatility. The line diameter is 0.1mm~6.5mm, the shortest cutting section is 3mm and the longest is not limited.
Applicable to all kinds of metal wire and capillary (hollow) pipe wire, such as: iron, steel, stainless steel, copper, aluminum, gold, silver, titanium, molybdenum, etc.
High accuracy, plus or minus 0.1mm, quick straightening efficiency, stable performance, easy operation.
In the working condition, the wire is not twisted and broken. The cut is smooth and the surface is clean without scratch damage.
Fixed scale cutting is more accurate, the straightening speed can be used according to the toughness of the wire material is different step-less variable speed, automatic tracking straightening speed to do automatic compensation for straightening loss and wear.
The equipment is equipped with automatic security precautions, automatic operation stability detection and warning system, and text display instructions.
It is a new energy saving equipment with simple operation, stability and high efficiency.
Parameter:
Type and line diameter

QP0.1-0.5mm

QP1.0-3.5mm

QP3.0-6.5mm

Suitable for wire diameter

Stainless steel wire, spring steel wire, wire and other non-ferrous metal wire and capillary tube (hollow tube)

length of the cut

Any length can be adjusted

Straightening speed

About 6-20m/ min. The corresponding speed should be adjusted according to the wire, wire diameter and cutting length

Single batch value (branch)

1-999999

error in length

0.1mm changes the cutting mode according to the different cutting length, with different errors

voltage

380V/50HZ

Power

2KW

3KW

4KW

degree of the brake

full-automatic

Size

1600*800*1000mm

1600*800*1000mm

1800*800*1000mm

Weight

350KG

350KG

350KG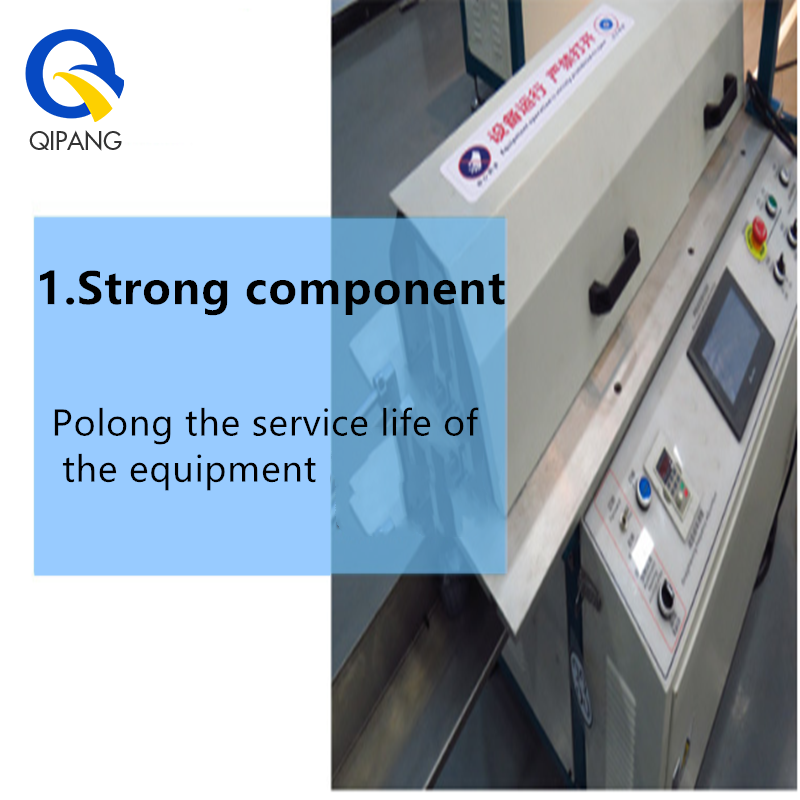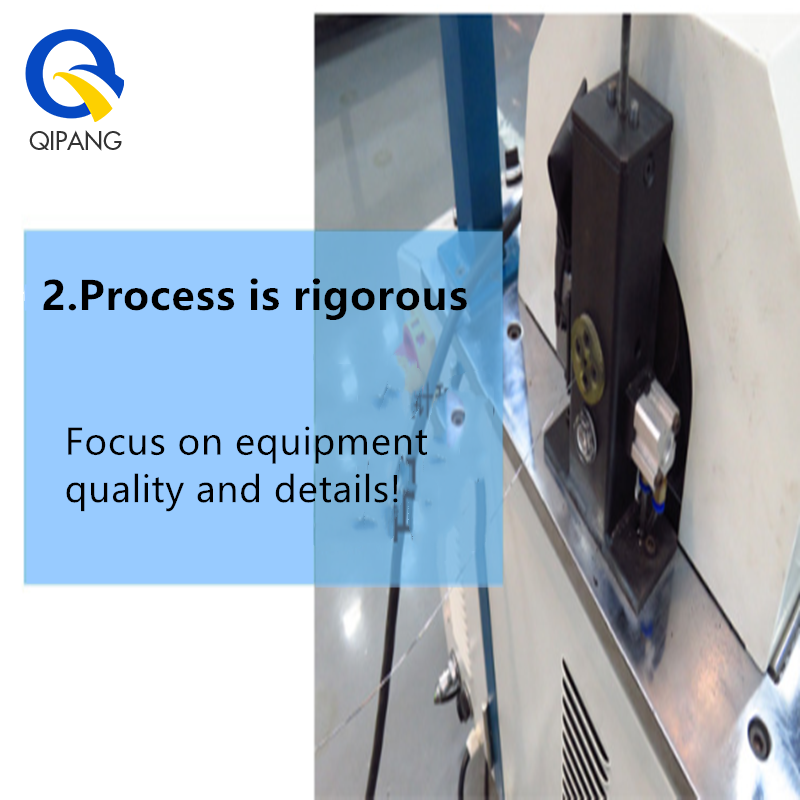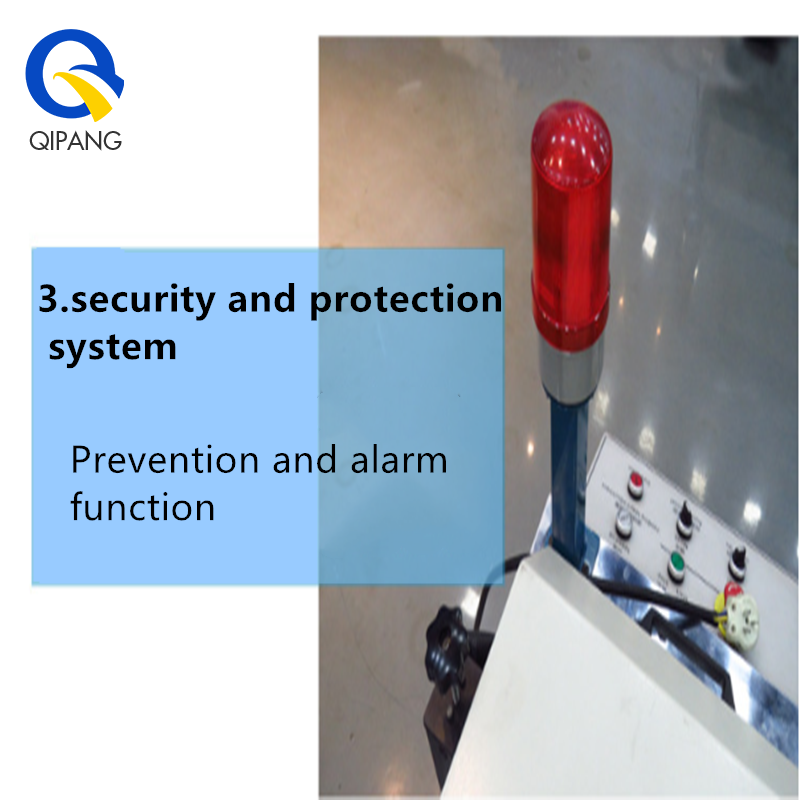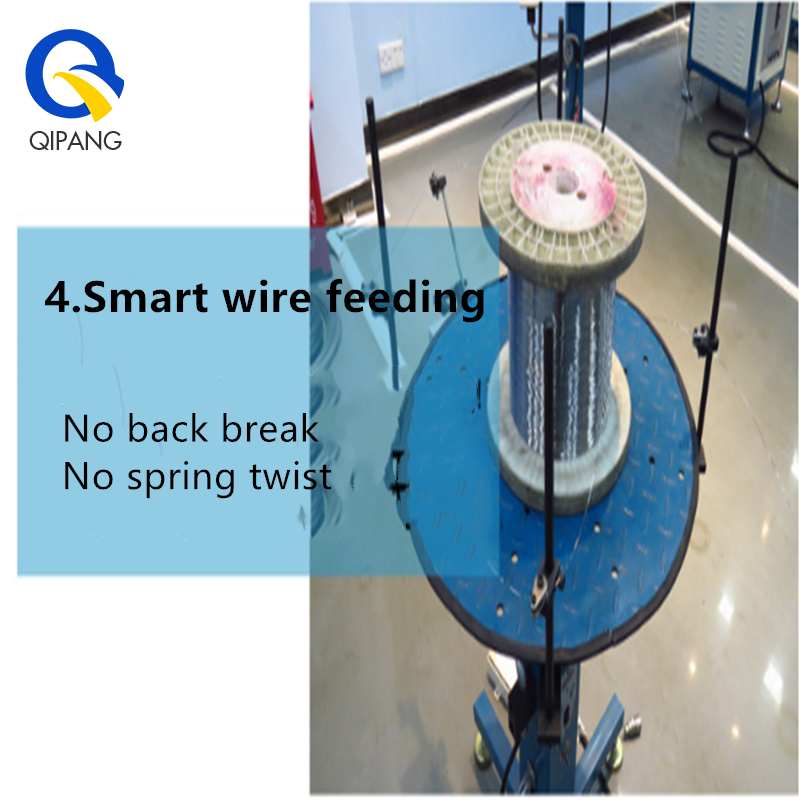 Our company:
Shanghai QIPANG Industrial co., LTD is a professional research and development, manufacturing, sales of wire and cable equipment of high and new technology enterprise companies adhering to the loyalty, integrity, wise spirit, advancing with The Times, continuous learning advanced foreign technology, as well as customer feedback in practical operation experience of information, to continuously improve product innovation, the company's main: polished rod line machine, straightening machine, take-up machine, feeding machine, such as wire and cable industry related equipment, as well as the peripheral equipment research and development and manufacturing.