QIPANG-OD42, 14 rollers good price stainless steel wire straightener manufacturer
Mainly used on drawing machines
1, Single and dual plane straightener models JZQ-3-5/14 AV JZQ-3-7/14 AV
2, Quantity of roller in stock 14(7+7),From 5 ~ 9 rollers per group (10,14,18)
3, Roller diameters 42mm (1.65"), Customizable 7-120mm (0.27559"-4.724409")
4, Rollers available for light or heavy-duty applications
5, Model AS/AD for wire R = 60 N/mm2 (8400 psi) max. with normal rollers (single or double bearing)
6, Rollers are standard "V" groove profiles but can be provided with "U" grooves, according to customer requirements
7, Weight:18kg
8, There are two pieces horizontally and vertically
*Wire Guide included
As a leading stainless steel wire straightener manufacturer, we take pride in delivering exceptional machinery that meets the highest industry standards.
Straightening Wheel Advantages:
1, straightener roller material surface without scratches. It is made of bearing steel and nylon.
2, straightening wheels are made of bearings, using alloy roller groups, and carbide wheels, and can be configured according to product specifications and customer requirements. You can do v-groove, U-groove, and h-groove.
3, straightener straightness theoretically: the more the number of roller wheels, the better the straightening effect, the more variations,
4, straightener adjustment structure: with a handle structure, can be opened and closed as a whole, saving time.
Stainless Steel Wire Straightener Detailed Parameters
Model
Type
Wire Diameter (Solid)
Roller Diameter (mm/inch)
Roller Qty (pcs)
structure
groove
JZQ 0.05-0.2/38AV
V-7
φ0.05-0.2mm
7(0.276)
38
quick clamping
V
JZQ 0.2-0.5/34AV
V-12
φ0.2-0.5mm
12(0.472)
34
V
JZQ 0.5-0.8/26AV
V-16
φ0.5-0.8mm
16(0.630)
26
V
JZQ 0.8-1.5/5/18AV
V-23
φ0.8-1.5mm
23(0.906)
5/18
V
JZQ 1.5-3/5/18AV
V-30
φ1.5-3mm
30(1.181)
5/18
V
JZQ 3-4/18AV
V-32
φ3-4mm
32(1.260)
18
V
JZQ 4-7/14/18/22AV
V-42
φ4-7mm
42(1.654)
14/18/22
unclamping
V
JZQ 5-8/14/18/22AV
V-54
φ5-8mm
54(2.126)
14/18/22
V
Model
Type
Tube/Pipe Diameter (Hollow)
Roller Diameter (mm)
Roller Qty (pcs)
structure
groove
JZQ 1-3/14/18 BU/R
U-30
1-3mm
30
18/14
quick clamping
U/R
JZQ 4-10/14/18/22 BU/R
U-42
4-10mm
42
14/18/22
unclamping
U/R
JZQ 10-20/14/18/22 BU/R
U-54
10-20mm
54
14/18/22
unclamping
U/R
I. Different groove types can be customized.
II. Quick clamping is a straightener with a handle for easy opening and closing of the rollers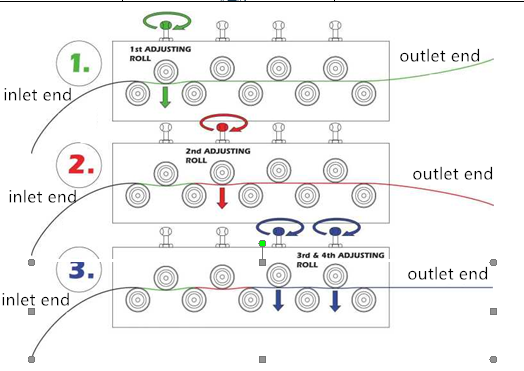 The QIPANG OD42 is a remarkable solution for straightening stainless steel wires with precision and efficiency. With its 14 rollers, this wire straightener offers optimal performance, ensuring consistently straight wires for a wide range of applications.
At Qipang, we understand the importance of providing cost-effective solutions without compromising on quality. That's why our stainless steel wire straightener is competitively priced, offering exceptional value for your investment. With our commitment to affordability, you can enjoy the benefits of high-quality machinery without breaking the bank.
Our OD42 stainless steel wire straightener is meticulously engineered to deliver reliable and accurate results. Each roller is designed to effectively straighten the wire, eliminating any deformities or irregularities. With this level of precision, you can trust that your stainless steel wires will meet the strictest quality standards.
As a trusted stainless steel wire straightener manufacturer, Qipang is dedicated to customer satisfaction. We prioritize durability, performance, and customer support in every aspect of our products. The OD42 is no exception, as it is built to withstand the demands of heavy-duty operations, ensuring longevity and consistent performance.
Experience the QIPANG OD42 stainless steel wire straightener and witness the difference in your wire processing operations. Whether you're in the manufacturing, construction, or electrical industry, our machine is a reliable tool for enhancing productivity and achieving superior results.
Choose Qipang as your trusted stainless steel wire straightener manufacturer, and unlock the full potential of your wire straightening processes. Contact us today to learn more about the OD42 and how it can elevate your wire processing capabilities.
Straightener series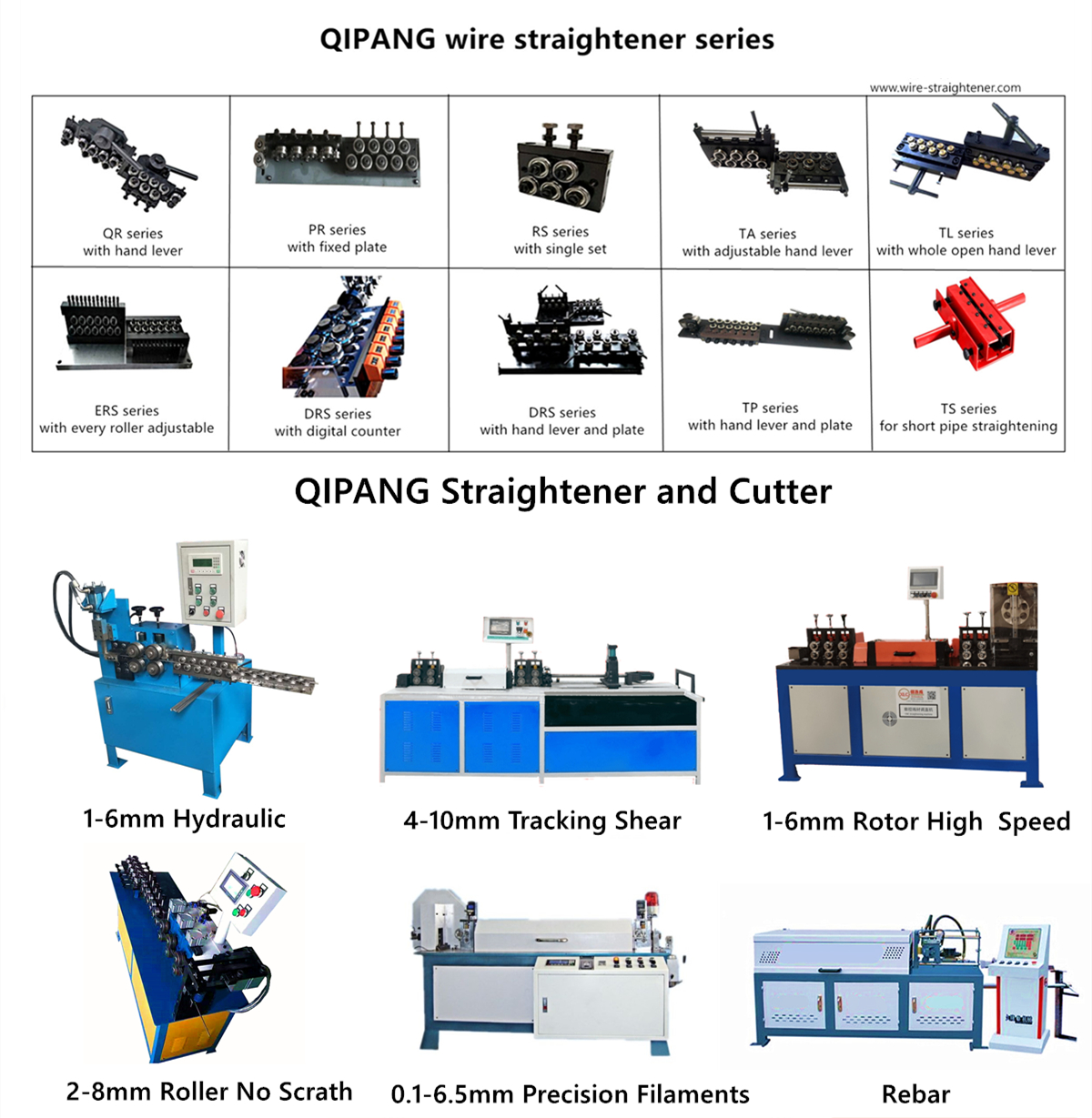 Factory & Store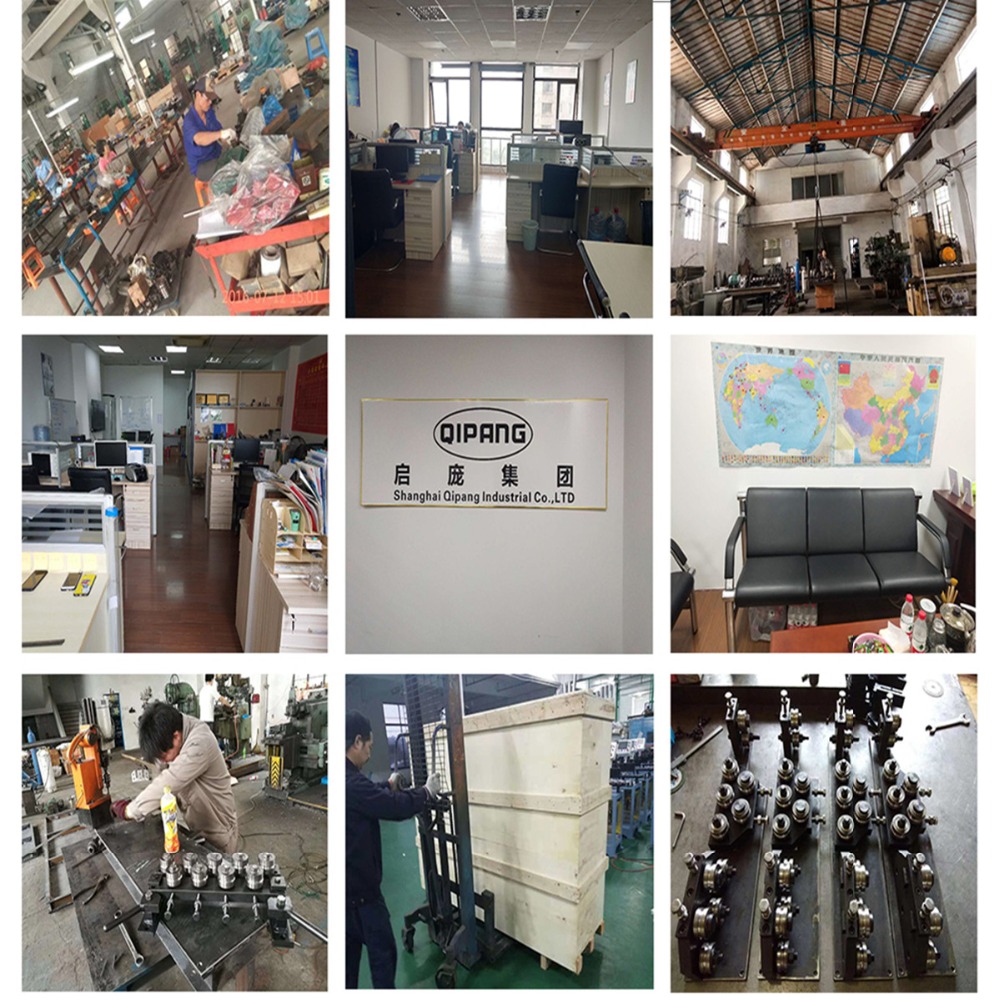 Why Qipang
Shanghai Qibang Industrial Co., Ltd., is a renowned stainless steel wire straightener manufacturer. With over 13 years of experience, we are a leading enterprise specializing in research, development, production, and sales of cutting-edge machinery, including wire straightening cutting machines, wire forming bending machines, molding machines, and copper pipe cutting equipment.
At Shanghai Qibang Industrial Co., Ltd., we prioritize quality as the key to our success. We are committed to providing you with the finest products that meet international standards. Our high-quality offerings have garnered praise from both domestic and international customers, establishing our reputation as a trusted manufacturer in the industry.
Our dedicated team of professionals undergoes rigorous training to ensure their expertise in recommending the most suitable equipment for your specific needs. Additionally, every machine undergoes strict inspection before leaving our facility, guaranteeing its performance and reliability.
We pride ourselves on our excellent customer service. Any inquiries or concerns regarding our machines will be promptly addressed within 24 hours. Your satisfaction is our top priority, and we strive to deliver exceptional support and assistance throughout your experience with us.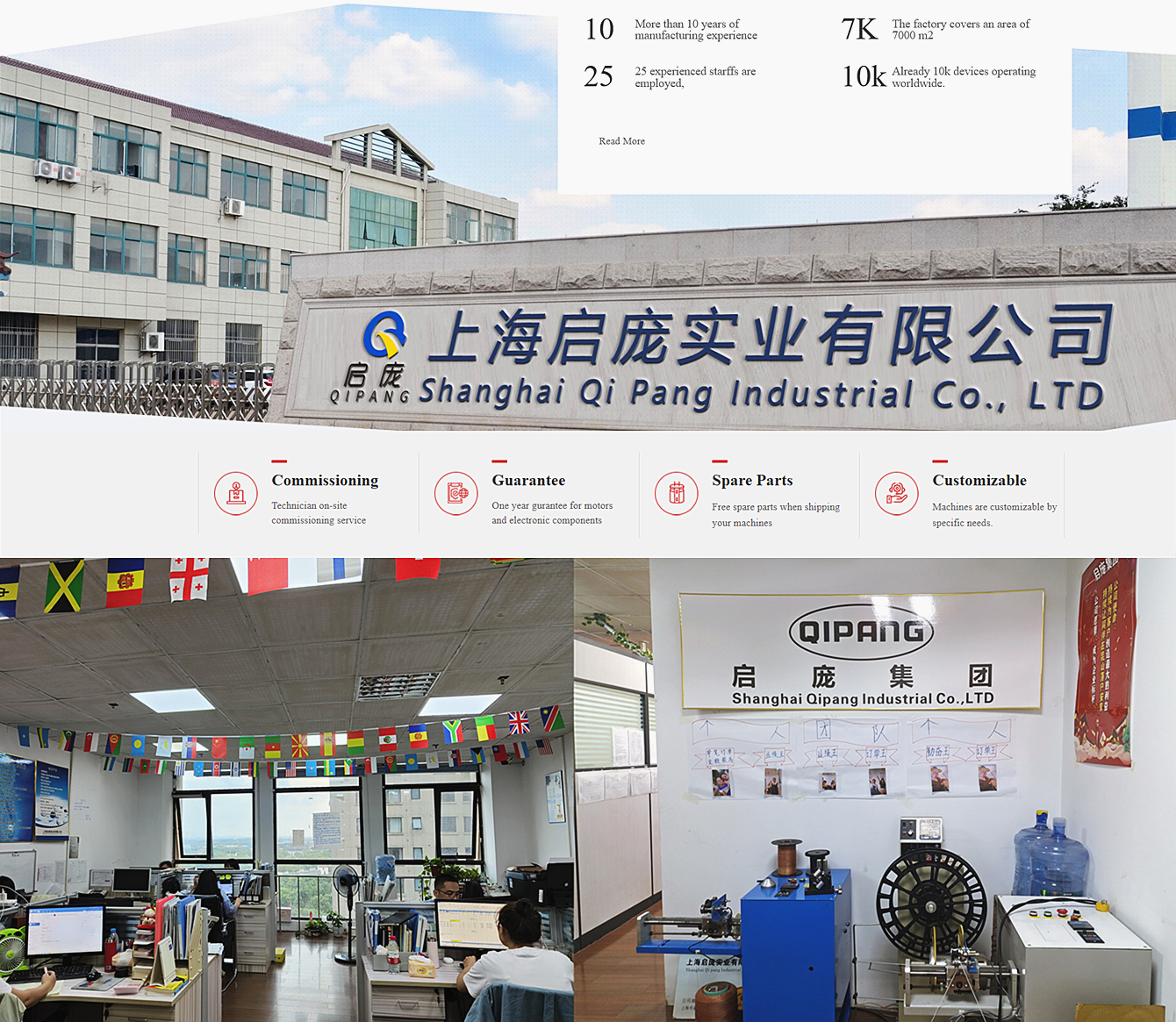 Certificate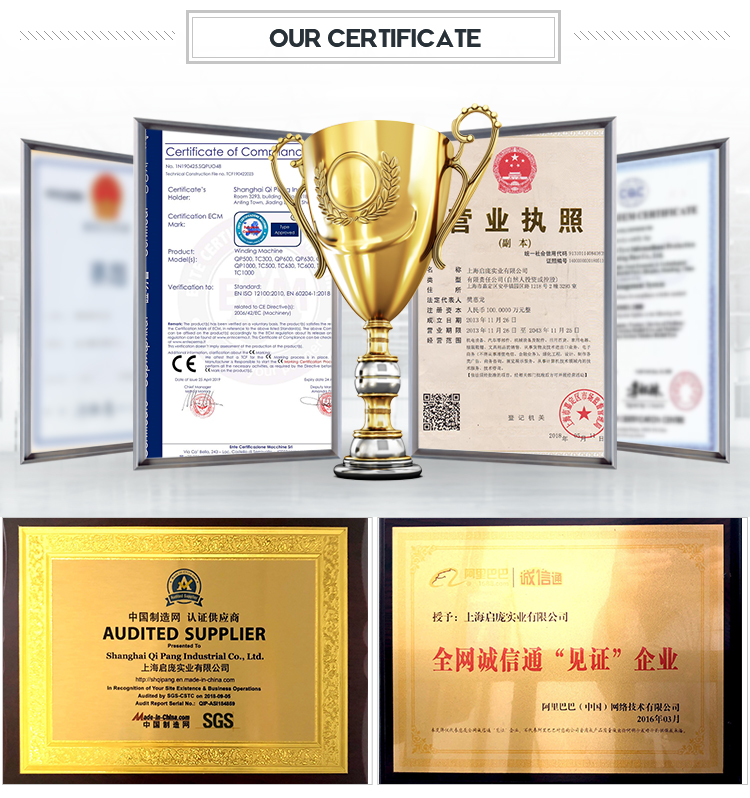 Package and transport

After-Sales Service

1. Maintenance period: one year
2. Training how to install the machine, training how to use the machine.
3. Engineers available to service machinery overseas.
4. Test the machine before shipment
5. Provide technical guidance related to the use of the machine
6. Provide the spare parts at cost price after the warranty period
7. Collect the feedback for the machine working
Purchase Confirmation
Pls tell me the following questions, so we can send you an accurate quotation with an additional discount:
1, What's the diameter of your steel wire? Minimum and maximum range, How to choose the right straightener according to their own material?
2, Does the raw material come in rolls, in bundles, Hollow rolls or solid material?
3, Have you used it before? Now do you have any pictures you want to send to us?
4, If you are interested in our products, please contact me as soon as possible, I will offer you some discounts, you can contact me freely: Whatsapp:+8613472630866/ Wechat:+8618916332415
FAQ:
Q: Are you a manufacturer?
A: Yes, we are a manufacturer of Stainless Steel Wire Straighteners.Welcome to visit us!
Q: what's the MNQ, Can you offer customer service?
A: The MNQ is 1 set, we provide customized service, as long as you provide drawings
Q: What payment terms do you accept?
A: We are flexible on payment terms, please contact us for details!
Q: What should I do to start a new business in Stainless Steel Wire Straightener area?
A: Please contact us immediately, we provide free pre-sales consultant service for Stainless Steel Wire Straighteners.
Q: Why choose you? What is the difference between you and another Chinese supplier?
A: We have specialized in this area for over 13 years. Our Stainless Steel Wire Straighteners are exported to Russia, India, UAE, South Korea, Canada, Vietnam, Thailand, Mexico, Turkey and etc. You can get higher quality products & better professional services from Qipang at the same price.
Q: I am worried about after-sales service!
A: Warranty is one year.
Any parts damaged during the warranty will be replaced for free!
We provide spare parts for a lifetime at a cost price.
Electrical parts such as boards and servo drives, will provide them for a lifetime as well at a cost price.
Our engineers are available to service overseas!