In the world of metalworking and manufacturing, precision and efficiency are crucial. One remarkable innovation that has revolutionized the cutting process is the flying shear machine. Designed to swiftly and accurately cut continuous lengths of metal, this automated device has become an invaluable asset in industries such as steel, aluminum, and paper. In this article, we will delve into the workings of a flying shear machine, its applications, and the advantages it brings to modern production lines.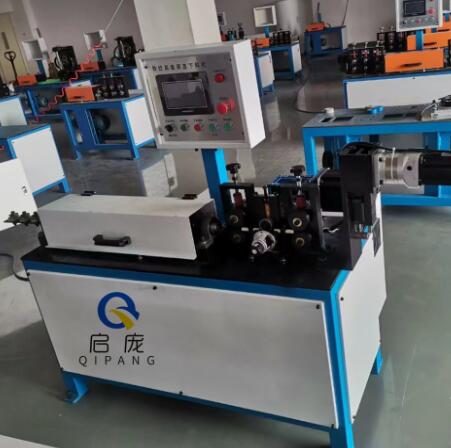 Understanding the Flying Shear Machine
The flying shear machine is a specialized cutting tool used to sever continuous metal coils or sheets into predetermined lengths. Unlike conventional stationary shears, this machine operates on the fly, cutting the metal while it is in motion. This dynamic cutting technique eliminates the need to stop the production line, thereby significantly improving productivity and reducing downtime. The flying shear machine achieves its precise cuts through a combination of rapid positioning systems, high-speed blades, and advanced control mechanisms that synchronize with the speed of the moving material.
Applications and Industries
The versatility of the flying shear machine makes it indispensable across various industries. In the steel sector, it plays a vital role in cutting hot-rolled or cold-rolled coils into specific lengths for downstream processing. Additionally, the machine finds application in aluminum production, where it enables efficient cutting of aluminum sheets or extrusions. In the paper industry, flying shear machines are used to divide continuous rolls into manageable sheets for printing and packaging. Their adaptability extends to other materials, such as textiles, plastics, and non-ferrous metals, making them an essential asset in diverse manufacturing settings.
Advantages of the Flying Shear Machine
The implementation of a flying shear machine offers numerous benefits to manufacturers. Firstly, its high cutting speeds and continuous operation significantly enhance productivity, leading to increased output and reduced production costs. Secondly, the precision and accuracy achieved by the machine minimize material waste and ensure consistent product quality. The seamless integration of the flying shear machine into existing production lines is another advantage, as it can be easily synchronized with upstream and downstream processes. Additionally, the automated nature of the machine improves worker safety by reducing the need for manual intervention during cutting operations. Lastly, the flexibility of the machine allows for efficient customization, enabling manufacturers to adapt to varying product specifications and market demands with ease.
Conclusion
In the realm of metalworking and beyond, the flying shear machine has emerged as a game-changer. Its ability to cut materials on the go, coupled with its speed, precision, and adaptability, make it an invaluable asset in modern production facilities. As industries continue to evolve and seek greater efficiency, the flying shear machine will undoubtedly remain a crucial tool, helping businesses meet the demands of a fast-paced and competitive manufacturing landscape. Who is the manufacturer of shaft straightening machine? Shanghai Qipang Industrial Co., Ltd. - China's excellent Automatic Shaft Straightening Machine Manufacturer and Exporter, offers expertise in designing and building PLC and PC
controlled multiple types of machines.