QIPANG hand crank 3-12mm wire pipe traction straightening machine handle straightener tool
Mainly used on drawing machines
1,Single and dual plane straightener models JZQ 3-12mm
2. With hand crank, 2 rubber wheels for traction, dia of roller on 60mm or 100mm.
3,Quantity of roller in stock 7rollers ,From 5 ~ 19 rollers per group (5+5,7+7,9+9,11+11,13+13,15+15,17+17,19+19)
4,Roller diameters 42mm (1.654") ,53mm(2.087)Customizable 7-120mm (0.27559"-4.724409")
5,Adjustable rollers on the upper row
6, Rollers available for light or heavy duty applications
7,Model AS/AD for wire R = 60 N/mm2 (8400 psi) max. with normal rollers (single or double bearing)
8,Rollers are standard "V" groove profiles but can be provided with "U" grooves, according to customer requirements*Wire Guide included
Hand Operate Wire Straightening Machine Type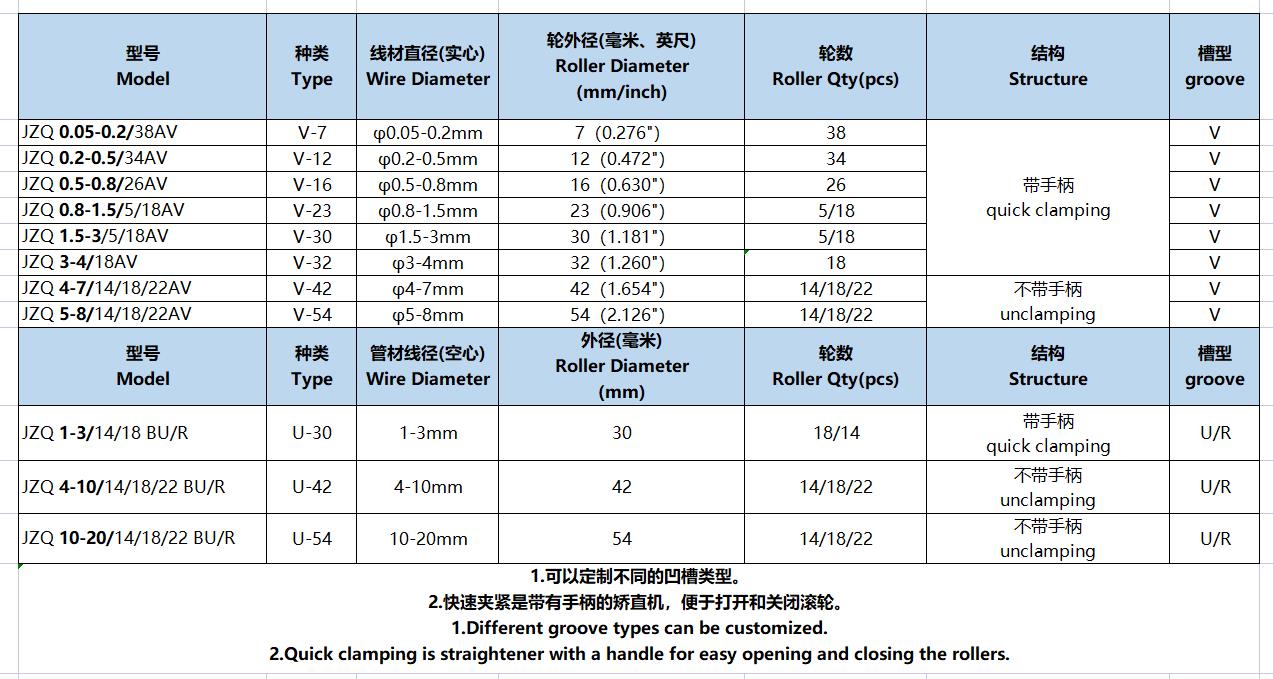 Product Display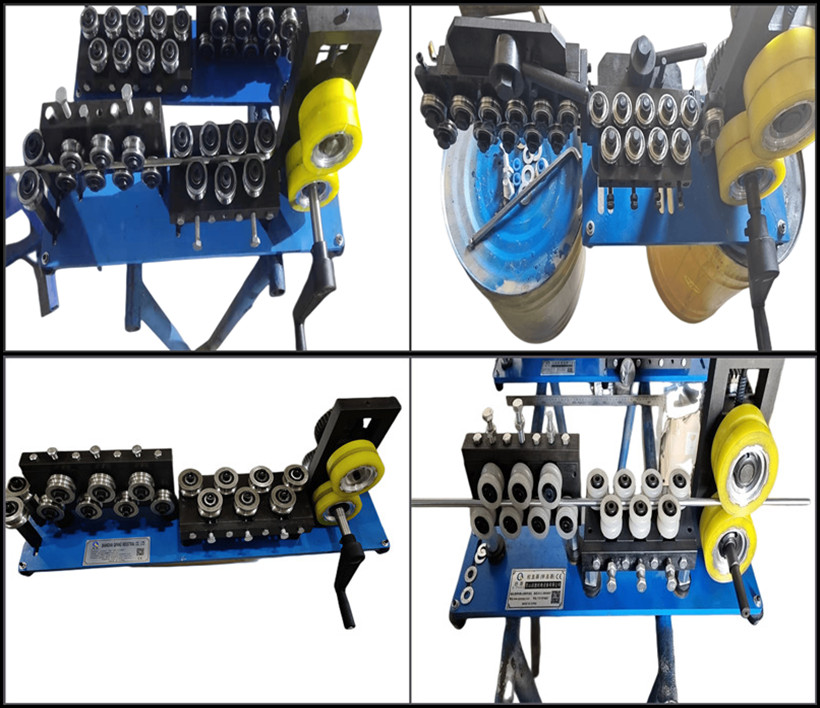 QIPANG Hand Operate Wire Straightening Machine – a revolutionary tool that will transform the way you handle wire and pipe tractions. This tool is designed to make your life easier while giving you efficient and accurate results.
The Hand Operate Wire Straightening Machine is a 3-12mm wire pipe traction straightening machine that features a manual hand crank. This makes the tool easy to use and control, giving you the chance to straighten wires and pipes without any hassle.
The straightener tool is built with high-quality materials, making it durable and long-lasting. It is designed to handle a range of wires and pipes, making it a versatile tool that caters to different needs. Whether you need to work in the construction industry or simply need a tool for DIY projects, the Hand Operate Wire Straightening Machine has got you covered.
The tool is also very portable, making it easy to move from one location to another. This means you can carry it along with you wherever your work takes you, without having to worry about weight or bulk. This also means you can optimize your time and work more efficiently.
Why choose QIPANG Hand Operate Wire Straightening Machine?
QIPANG wire straightener series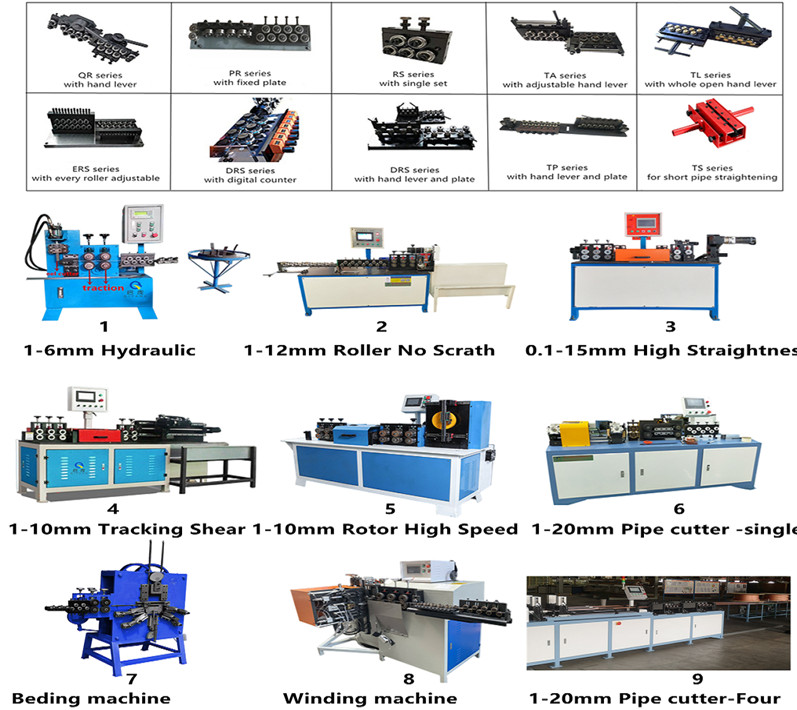 Hand Operate Wire Straightening Machine diagram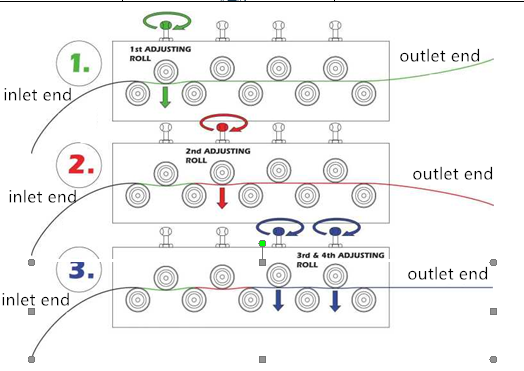 Hand Operate Wire Straightening Machine Advantage
1. CE&SGS certification
2. Good quality and professional service

3. 10 years of development,manufacturing, market experience

4. Flexible development and customization tools

5. Excellent consulting team covering the world

6. Fast spare parts distribution and sufficient inventory
If you're in need of a reliable and efficient wire straightening solution that can be used anywhere, anytime, the QIPANG Hand Operate Wire Straightening Machine is an excellent choice. Its user-friendly interface and robust construction make it a must-have tool for any industry that requires straight and precise wires.