QIPANG JZQ 4-6/9 BV middle & low carbon steel wire 54mm straightening machine
54mm straightening machine:
54mm straightening machine Single and dual plane straightener models JZQ-3-5/18 AV JZQ-3-7/18 AV

Quantity of roller in stock 18(9+9),From 5 ~ 9 rollers per group (10,14,18) 54mm straightening machine

54mm straightening machine Roller diameters 42mm (1.65"),Customizable 7-120mm (0.27559"-4.724409")

Rollers available for light or heavy duty applications 54mm straightening machine

Model AS/AD for wire R = 60 N/mm2 (8400 psi) max. with normal rollers (single or double bearing)

Rollers are standard "V" groove profiles but can be provided with "U" grooves ,according to customer requirements

Weight:18kg 54mm straightening machine

There are two pieces horizontally and vertically

*Wire Guide included
54mm straightening machine Straightening wheel advantages:
straightener roller material surface without scratches.

It is made of bearing steel and nylon.

straightening wheels are made of bearings, using alloy roller group, carbide wheels, can be configured according to product specifications and customer requirements.

You can do v-groove, U-groove, h-groove.

straightener straightness theoretically: the more the number of roller wheels, the better the straightening effect, the more variations.

adjustment structure: with handle structure, can be opened and closed as a whole, save time. Or each screw can also be adjusted with higher precision.
54mm straightening machine detailed parameters: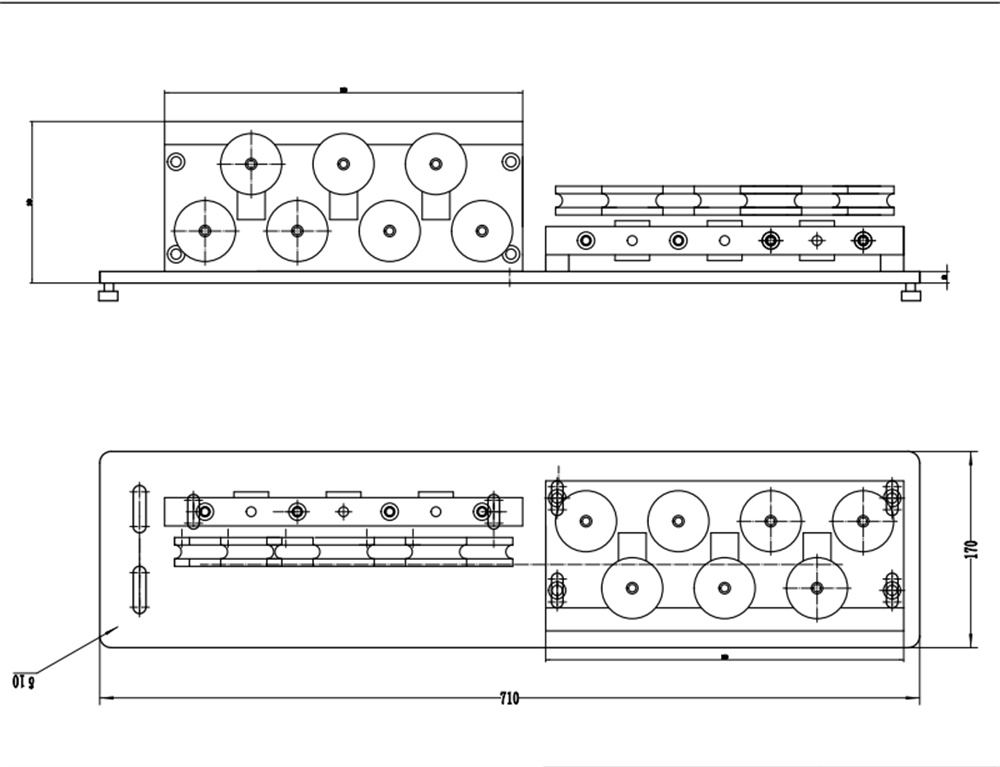 54mm straightening machine product display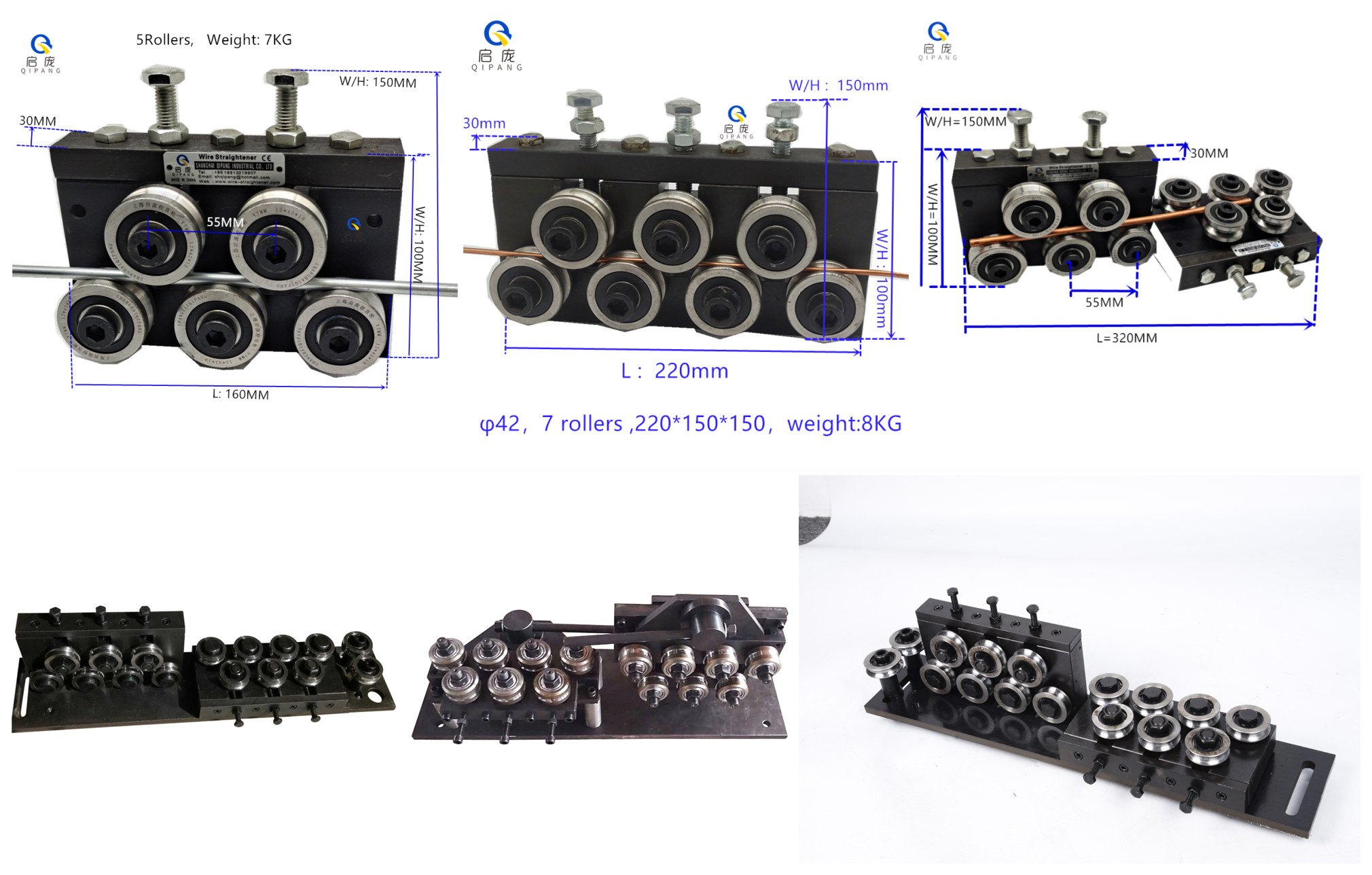 54mm straightening machine Package and transport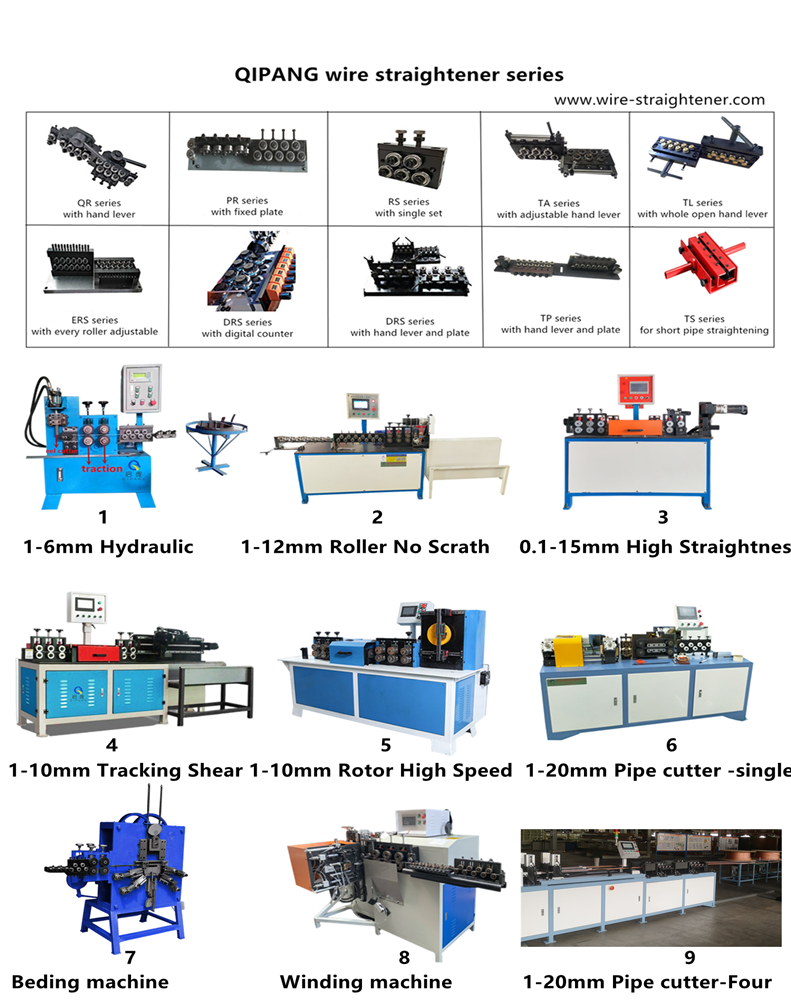 54mm straightening machine Our certificate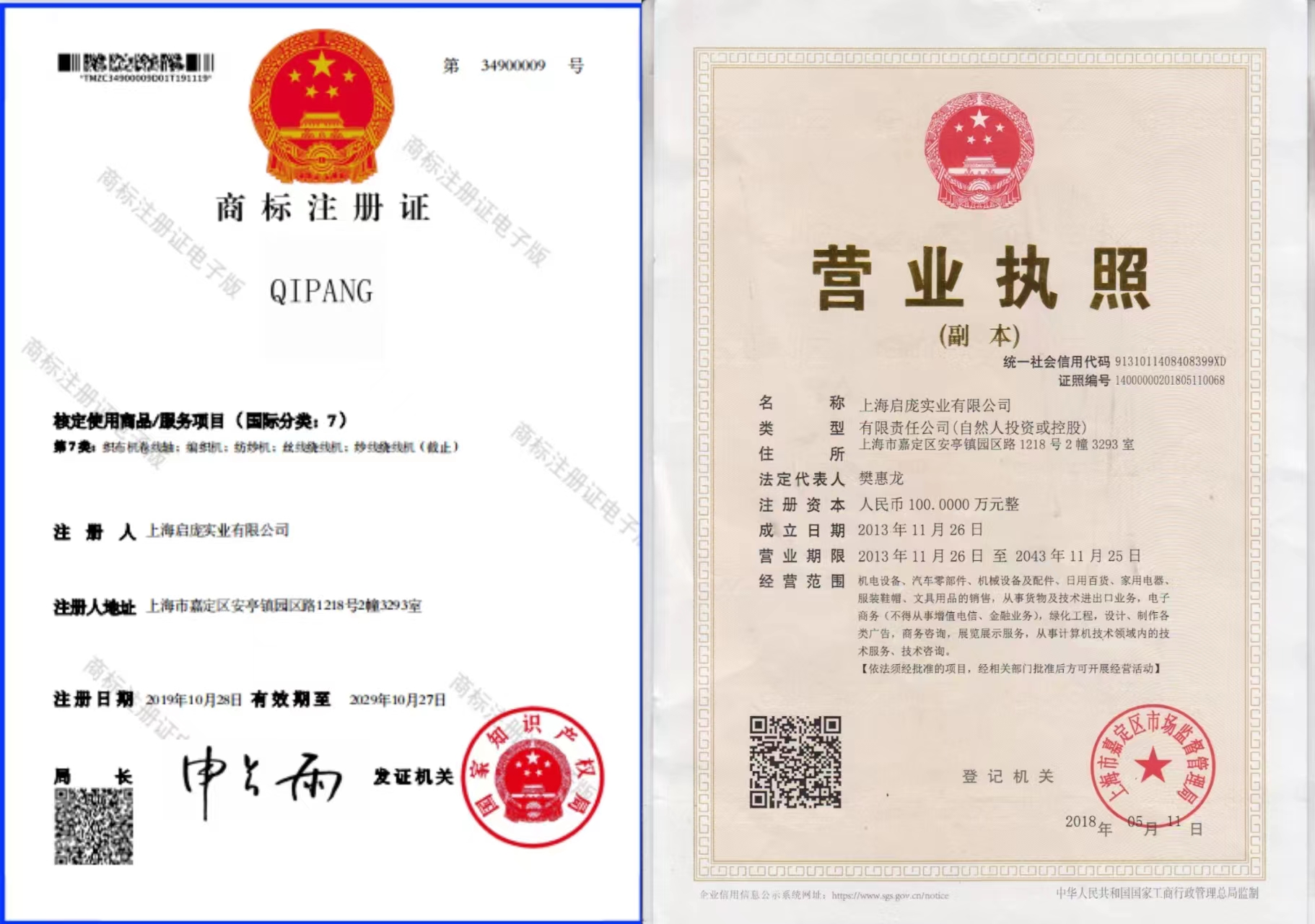 Read more:

https://www.wire-straightener.com/wire-straighteners/